The european high-speed rail freight network
Veuillez installer le
flash player
pour un affichage optimal du site.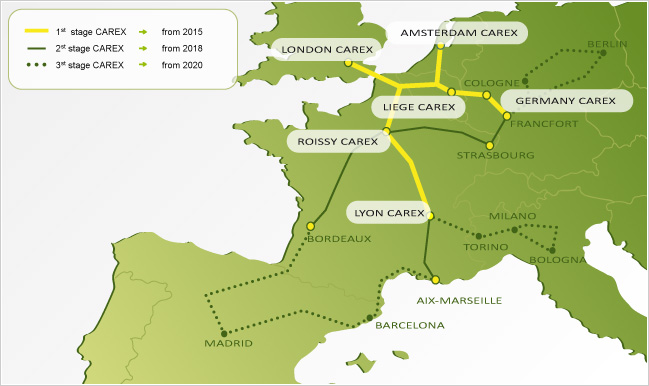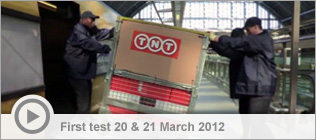 Launched in 2006 at the initiative of public authorities, airport and railway companies and major air cargo operators, the Euro Carex project proposes a modal shift from air freight currently transported by trucks and short / medium-haul planes to high-speed trains.
Bringing together public and private partners, the associations created around the airports of Roissy CDG, Lyon Saint Exupéry, Liège, and Amsterdam Schiphol, as well as project developers in the London area, have come together to form the non-profit association Euro Carex in March 2009. Yanick Paternotte has been the founding Chairman of Euro Carex.
In a first phase, the new rail service will connect the freight airport areas in Amsterdam Schiphol, Liège, Lyon St Exupéry, ... Read more
Meeting with Mercitalia representatives
04-07-2018
A Euro Carex delegation met representatives of the Italian rail transport company Mercitalia, which will launch a high-speed railfreight service in Italy in October 2018.